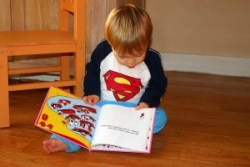 In 1996 Elaine Aron created the term "Highly Sensitive Person" or HSP to describe and study a great part of the population (and also of higher animals) that has a different way to deal with stimuli, information, thoughts and emotions. This term is neither metaphysical nor spiritual, is very practical and very scientific and has to do with psychology.
Of course for many people this was a connection to spiritual terms, like "light worker", "indigo" and "crystal", and this makes sense because all the people who are considered to be able to understand and receive delicate vibrations can only be highly sensitive. If you agree or not with those terms is another story, it's rather your relationship with spirituality.
The only thing I disagree is the characterization of some people as "special" because being special is being limited. Someone who is special must always take care of the image and the concept which represents, and for someone who has already a lot of information coming through this fine tuned body and mind it's a heavy weight.