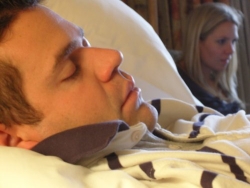 Sacrifice is considered to be the ultimate prove of love anyone can offer. Music, literature, movies, fairy tales, art in general, but also religion and tradition talk about the sacrifice using the most inspired words.
But is it like this in reality?
My experience is completely different. Sacrifice is a tool for bonding people, for making someone belong to you.
See all the parents what did they sacrifice for their children and what do they want from them afterwards.
Remember also the phrase "I gave you the best years of my life" and think what does this person want in return.
Sacrifice creates guilt. "I gave you so many," means, "you gave me much less or nothing". "I want nothing in return," means, "I want you to feel guilty" or "you are worthless".
The most important, all these clichés mean "I am better than you" or "you don't deserve my kindness".